Why a school, University or an institution should encourage the gnarly lead to build a great nation of Green Youth Citizens with the initiative of Social Venture Programme of Gnarly Troop Foundation? because they have to represent themselves in the idea of innovation & to be in strategy making team at ground to judge their personality, dependability, hospitality, communication skill& energy level towards glory of the nation`.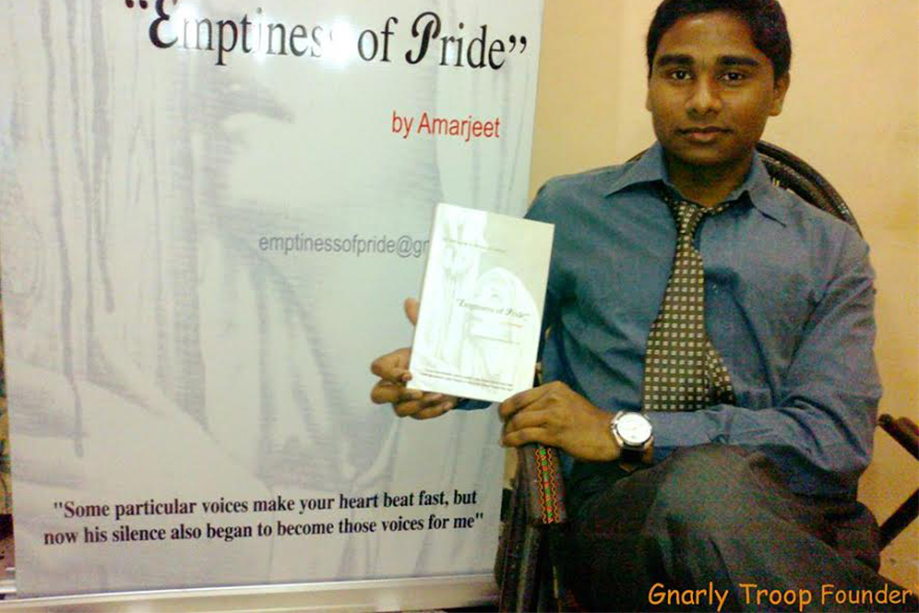 Amarjeet is Author of the books – Emptiness of Pride (Published) and Tihar to Parliament (to be released in the next year). He is named as undisputed leader from the very outset of his career. A man with good academic record from Banaras Hindu University (India) and well suited for challenging career which demands accountability requires an innovative acumen and provides conducive growth opportunities.
Amarjeet Gnarly has been pushed hard with sleepless efforts for the great organization Gnarly Troop for many years, insisting it would benefit the whole World & has been trying his best of abilities with youth from prestigious Institutions working to revitalize the meaning to combat indifference, intolerance and injustice through international dialogue and youth-focused multiple programs both domestically and internationally that promote acceptance, understanding and equality.